Pomegranate Recipes – Nutritious, Scrumptious, and Easy to Prepare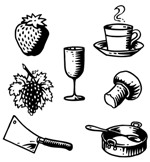 Our pomegranate recipes will quickly become staples in your recipe box once you try them and discover what a deliciously tasty difference pomegranate seeds make in your cooking. Whether you're preparing appetizers or trying to decide on which dessert should follow the main course, you'll love what our pomegranate recipes have to offer for every meal of the day.
Here you will find good ideas for pomegranate cooking that will make you some delicious pomegranate dishes.
We love new recipes that creatively use pomegranate juice and fruit to make appetizing and delicious meals, drinks or desserts. Won't you share Your Favorite Holiday Recipes with us?
We'll add them to our collection here and you'll be able to see them on our site!
Pomegranate taffy soft and chewy taffy candy with the great taste of pomegranate.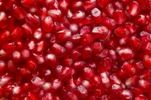 Pomegranate Recipes Add a Fresh New Flavor to All of Your Dishes!
These pomegranate recipes are perfect for appetizers and dinner for yourself and your friends.
Salads and Soups – Great Starters!
Every meal should begin with a healthy, tasty, and colorful salad.


For a refreshing twist on a somewhat traditional (and sometimes blah) meal starter. Toss a few fresh pomegranate seeds on top of fresh, mixed greens salad, or try your hand at a pomegranate fruit salad for a starter if you prefer to shake things up a bit in your house.
Perhaps you're serving a luncheon and would like soup to accompany the salad

for flavorful soups that combine perfectly the sweet and the savory flavors that are unique to pomegranates.
What is a meal without bread or rolls?
Along with the traditional butter spread, make your bread or rolls simply irresistible with pomegranate jelly or pomegranate jam. Our recipes walk you through every step so you'll be able to enjoy the taste of fresh pomegranates throughout the year simply by "shopping" in your pantry. Everyone will forget about the bread and want your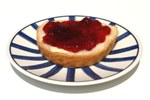 Main Courses
Are you tired of traditional chicken, beef, and pork recipes?
Yes?
Then you're going to love our take on how pomegranates can spice up any of your meat dishes and turn them into something truly spectacular. Add flavor and color to any main course using the juice or the seeds of pomegranates. Your guests won't be able to guess exactly what that uniquely delicious flavor is, but that's ok! The hostess deserves to have a few secrets, right?

We have several

quick easy dinner recipes

from which to choose, so you'll never be at a loss for what to serve tonight!
Now won't you try a wonderful with dinner.
Dessert…
Pomegranate dessert can be light and fruity or it can be rich and decadent, especially when you add pomegranate juice to your recipe.
Give our
pomegranate homemade ice cream recipes

or one of our excellent
pomegranate great dessert recipes

a try and see if you don't want to make them over and over again. We have recipes that are perfect for serving just the two of you. We also have recipes that can easily be made for a group and will make you the hit of the dinner party or family gathering.
Why Should You Try Cooking with Pomegranates?
As you may already know, the pomegranate has received a lot of positive and encouraging press in the last few years, especially regarding how beneficial they are for overall health. Pomegranates are an amazingly healthy "superfruit"! The research conducted on the health benefits of this colorful fruit has revealed that eating pomegranate seeds can help prevent disease and even help reverse the effects of many diseases and medical conditions.
Adding pomegranate arils (seeds) or juice to your recipes is very simple. Just by eating tasty meals made with this amazingly sweet and tangy fruit every day, you'll be getting all of the healthy nutrients, vitamins, fibers, and antioxidants you need to be fit and healthy.
It's so easy to add this scrumptious fruit to all of your recipes! So, if you know that it's healthy for you and tastes delicious, why not give some thought to adding a few of your own pomegranate recipes to your recipe box?
I have tried many of these recipes and I can assure you they are definitely worth your time and effort. The results are fantastic!
---
Read enough about pomegranate recipes and want to discover more about the amazing pomegranate health benefits?
---
YOUR HEALTH IS YOUR WEALTH!...Take Care of Your Health while Building Wealth!...Discover Naturally Sourced Remedies, Recipes, Articles, Resources and more to promote and maintain a Healthy and Wealthy Lifestyle at Health is Wealthy.
---
So Easy Recipes.com is a web site who gathered hundreds of easy recipes from all around the world as Italian, Fish, Mexican, Soups, Tapas, Seafood, Low Fat, Salads, Desserts, Chicken, Beef and Kids Recipes. We offer as well, information about food and cooking methods, cooking tips, health, nutrition, safety, and of course Fun and Quality Time with friends and family.
---
Natures Health Foods Enjoy Superfood Recipes
---