Easy Soup Recipes, Sweet and Sour Pomegranate – Delicious!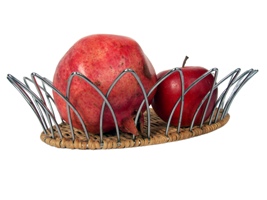 We know you'll find these pomegranate easy soup recipes to be completely unique, but delicious; hearty yet healthy; and most of all, recipes that you'll want to add to your very own recipe box after trying them just once. Soup from pomegranates can be served year round and can be tailored to any style of meal, whether casual or elegant.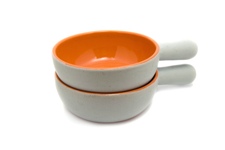 Pomegranate juice added to soup simply makes sense because it is healthy and flavorful. Did you know you could substitute juice from pomegranates in place of any citrus juice a recipe calls for?

It's an easy switch and we think you'll find the results delightful. During the fall season, squeeze your own juice from fresh pomegranate fruit for your soup, or buy it bottled the rest of the year.
Some of the soup recipes have a sweet and sour flavor that melds together beautifully, whereas others favor either the sweet or the sour side. Add a bit of flavor and color to your soup by tossing a few pomegranate arils on top too.
We hope you enjoy this ever-growing collection of soup recipes that use excellent ingredients along with pomegranate seeds or juice! We have found that combining the juice with lentils, lamb, sweet potatoes, meat, vegetables, and yes, even fruit, makes for a soup that will tickle your taste buds and leave you wanting more!
Meatball Soup
1/2 pounds Ground beef


1 each Small onion minced


1/4 teaspoon Pepper


1/4 teaspoon Salt


8 cups Water


2 teaspoons Salt


1/2 cup Rice


1 cup Spinach, chopped


1 cup Parsley, chopped


1 1/2 cup Pomegranate seeds or 1 cup Pomegranate juice


1/3 cup Sugar

Mix meat, onions and seasoning in a bowl.

Make meat balls.

Put water in a 3 qt pot and add salt and rice and let cook for 15 minutes.

Add vegetables and let cook for another 15 minutes.

Cut fresh pomegranate and take out the seeds to make about 1 1/2 cups.

Add meat balls, pomegranate seeds, and sugar to the soup and let cook for another 20 minutes on a low fire or until the meat is done.

Add more salt to taste.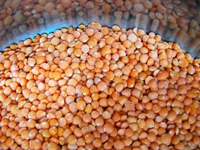 Prep Time: 10 minutes
Cook Time: 1 hour
Yield: 6 to 8 servings
Lentil Soup Recipe with Pomegranates
3/4 cup lentils


2 Tablespoons oil


1 onion cut up into small pieces


2 cloves garlic, minced


8 cups (2 quarts) water


1 cup rice


Salt and freshly ground pepper to taste


1/2 cup chopped fresh basil


1/2 cup chopped green onions


1 cup pomegranate juice

Rinse lentils and set aside to drain.

Heat up oil in skillet, sauté onions and stir for a few minutes.

Add garlic for 2 additional minutes or until brown.

Add water, drained lentils, rice, salt, and pepper.

Cover and simmer on low flame for about 45 minutes, until lentils and rice are tender.

Add pomegranate juice and mix.
---
Read enough about easy soup recipes and want to discover more pomegranate recipes?
Amazing Pomegranate Health Benefits