Tasty Ways to Get and Stay Healthy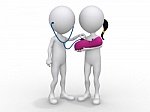 Would you be interested in reading first hand knowledge about pomegranate fruit? How about learning about growing pomegranate trees and then harvesting the fruit? I own my very own orchard of pomegranate trees and am happy to share with you my story of how I began growing this amazing fruit and how it is beneficial to you in so many ways.



What can you learn from visiting our site about this tangy, delicious, and beautiful fruit? We have so much to share with you!
Want to know how to better your health? Pomegranates are packed with healthy and powerful antioxidants! In fact, the antioxidants found in this fruit are more potent and effective at preventing and helping to cure some medical conditions than the antioxidants found in red wine or green tea.
How Can Pomegranates Benefit Your Health?
Visit our pages on health benefits of eating pomegranate fruit and you'll discover that this amazing fruit can help with:
Diabetes


Arthritis


Fertility


Prevention of stroke, heart attack, and high blood cholesterol


Prevent cancer


Lower blood pressure levels


Reduce the intensity of hot flashes associated with menopause


And so much more!
Cooking with Pomegranate Fruit and Juice
Yes! You can get all the benefits of the nutrients in this fruit simply by incorporating it into your daily diet! We have many recipes from which to choose including main dishes, side dishes, salads, juices, drinks, and syrups as well as simple ways to add the tangy arils or seeds to your favorite dishes.
Pomegranates and Beauty Regimens
Did you ever think that fruit could be used in your health and beauty products to help you appear younger and feel more beautiful? It's true! Pomegranate juice is used in many products now including lotions, body scrubs, cosmetics, and lip balm to name a few. The benefits of using these products include:
Younger looking skin


Radiant glow


Restoration to sun-damaged skin


Protection from the sun's rays due to high levels of antioxidants


Reduction of the appearance of wrinkles


Decreasing the intensity and occurrences of acne breakouts


Reduces the redness associated with rosacea


Can help prevent skin cancer


It's amazing to think that pomegranates can do all of this, but they can!
What else will you find here on our website?
We'll share frequent posts on our ongoing Pomegranate Story page to let you know what is happening in our orchard. You'll get to hear about and see first hand how the fruit is growing and see how beautiful it looks!
Everything you've ever wanted to know about pomegranate fruit is right here! We are gathering more information every day so you can benefit from any new research or information that comes available about this amazingly healthy and delicious fruit.
We love to hear from you! Do you have a recipe you'd like to share? Perhaps you have a home remedy that has worked for you using the juice of the pomegranate seeds? Anything you'd like to share with us – you can do that on our site!
We look forward to hearing from you!
Image: David Castillo Dominici / FreeDigitalPhotos.net
---
Read enough about tasty ways to get and stay healthy and want to learn more about amazing pomegranate health benefits?