Pomegranate Easy Salad Recipes – Fresh and Fruity
Pomegranate easy salad recipes are easy and quick to toss together. You'll quickly find that these are so simple, yet tantalizing; you'll want to make a salad with pomegranates every day.

Did you know that the seeds of one pomegranate are rich in potassium and loaded with powerful antioxidants?

Just think - you'll get all the benefits of eating green leafy vegetables and all the healthy benefits of pomegranates at the same time. Salads are an excellent way to give your body what it needs each and every day.
Perhaps you're planning a light luncheon for a few friends or you'd like to serve the salad as the main dish of the evening. Our salad recipes lend themselves to any occasion and are ideal choices for either lunch or dinner. The addition of the pomegranate seeds adds beautiful color and a tangy sweet taste when combined with salad greens and vegetables. We've found that these salad recipes are delicious topped with feta cheese – the combination of flavors is truly unique!

Cabbage Salad
2 tablespoons sugar


2 tablespoons oil


2 tablespoons vinegar


1 tablespoon soya sauce

Pomegranate seeds from two pomegranates for garnish on top

Lettuce Salad

1 head of lettuce


5 tangerines


1-2 pomegranates


1/3 cup vinegar


2 teaspoon mustard


1/2 cup oil


1/2 teaspoon salt


2-3 tablespoon sugar


1 tablespoon minced onion or 1 teaspoon onion powder


A little water

Pour dressing over salad 1 hour before serving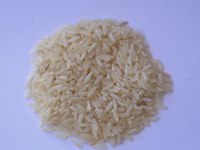 Rice Salad Recipe

2 cups cooked white rice


2/3 cup pomegranate seeds


2 tablespoons lemon juice


Salt and pepper

Mix and serve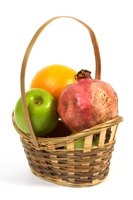 Waldorf Salad

2 green apples


1 sweet red apple


1 tablespoon of lemon juice


1 cup of sliced celery


1/2 cup of chopped walnuts


1/2 cup of lite mayonnaise


1 1/2 teaspoons of honey


1 cup pomegranate seeds


lettuce leaves

Cut up whole apples into pieces and slice thinly.

Mix in bowl with the lemon juice.

Add the celery,walnuts and pomegranates.

Cover and chill.

Mix the mayonnaise and honey together until smooth, add to the apple mixture and mix.

Serve on a bed of lettuce.
---
Read enough about pomegranate easy salad recipes and want to discover more pomegranate recipes?
Amazing Pomegranate Health Benefits