Soda Recipes – Quick, Inexpensive, and Easy to Make
It's easy and fun to make homemade soda with our soda recipes! Did you know that you could whip up your very own batch of ginger ale, cola, or root beer right in your kitchen? It's true! We're going to share some quick, inexpensive, and easy recipes with you so you can enjoy the flavor of homemade soda any time you want it.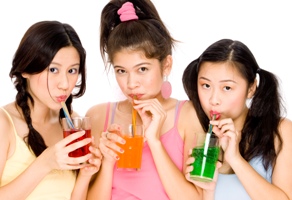 Perhaps you have fond memories of the old-fashioned root beer or ginger ale you enjoyed as a child and you'd like to somehow recapture that taste once again. It's possible to do by experimenting with different ingredients to get just the right combination of flavors.
Some of the equipment you may need for some of the recipes: stove, pot with a lid, blender, bottles, and corks. These are basic tools that will make the process of making your own soda much easier.
A fun way to spice up any soda recipe is with your favorite brand of pomegranate juice or any other fruit juice you happen to like. Don't have time to run to the grocery store? Why not check out some online retailers who can send you large batches of pomegranate juice to keep on hand for whenever you need it?
You're going to love the taste of these sodas! Start your own tradition with your children, grandchildren, or neighborhood children by mixing up a fresh batch of cola, root beer, ginger ale or pomegranate soda and sharing it with them.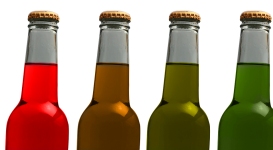 Make Your Own Soda
2 cup sugar


1 cup pomegranate juice


1 bottle of seltzer

In a small pot boil pomegranate juice and sugar until dissolved.

Cook until the mixture is combined to a like syrup on a low flame.

Put 2 ½ tablespoons into a tall glass with ice and add seltzer.

Drink and enjoy.
Orange Soda
6 tablespoons fresh squeezed pomegranate juice (make pomegranate juice)


1/2 cup fresh squeezed orange juice


2 cup Club Soda

In a pitcher mix pomegranate juice, orange juice and club soda.

Add ice cubes for the perfect chilled drink on a hot summer day.
---
Read enough about soda recipes and want to discover more on antioxidant drink?
Amazing Pomegranate Health Benefits