Pomegranate Herbal Tea Recipes – Delicious and Healthy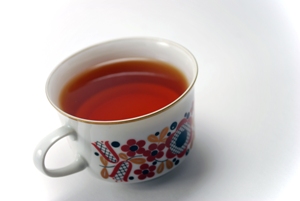 Herbal tea recipes should be in everyone's recipe box! Tea is a naturally healing and preventive beverage that's easy to make and enjoy each and every day. Add pomegranate fruit or juice to your favorite brand of tea and you have a delicious and healthy drink that benefits you in several ways.
Some of the benefits of drinking pomegranate tea include a stronger immune system, improved circulation, looking younger, protection against many diseases, and a calming effect, which reduces stress and anxiety. The bonus is that it tastes great!
Pomegranate juice can be added to hot or cold tea for a tasty and healthy beverage any time of the day. You can add just about any flavor of juice to tea to create a new favorite.
It's best if you allow the flavors to blend together before drinking.
Our pomegranate tea recipes are quick, easy, and packed with powerful antioxidants that will help your body fight disease and maintain good health.
Your local market or health food store likely stocks some quality brands of pomegranate juice and herbal teas, so take some time to browse the selections and see what sounds good to you. Online retailers also offer 100% pomegranate juices and organic herbal teas for your enjoyment – and they're shipped right to your door!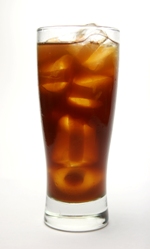 Ice Tea Recipe


1 cup pomegranate juice freshly squeezed (make pomegranate juice)


2 ½ cups tea


½ cup simple syrup


1 orange sliced



Prepare regular tea.

Cool.

Add pomegranate juice and simple syrup.

Serve chilled with orange slices for garish.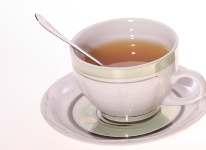 Sweet Tea Recipe


¼ cup pomegranate seeds


4 cups water


½ teaspoon honey

Boil water, lower heat and add seeds.

Cook for 3 minutes on low flame.

Let it sit for 10-15 minutes.

Strain and add honey.

Enjoy the sweet warm taste on a cold winter day.

---
Read enough about herbal tea recipes and want to discover more about the antioxidant drink?
Amazing Pomegranate Health Benefits