Pomegranate Vodka Drinks – Easy and Classy
Vodka drinks are considered classic and are associated with a higher class of cocktails and mixed drinks. Vodka is a clear alcohol that is easily mixed with fruit juices and other alcoholic beverages to create bold, flavorful, and tasty mixed drinks. Vodka doesn't have much of a taste, so it naturally takes on the flavor of whatever you mix it with, which can produce some interesting drink combinations.
Do you know what fruit juice tastes fantastic mixed with vodka? That's right! Pomegranate juice is becoming more and more popular as a bold, yet sweet addition to mixed drinks and cocktails. Vodka pomegranate drinks are one of the easiest ways to highlight the flavor of pomegranate juice since the vodka will assimilate the flavor of the juice.
There are many new and fun ways to add pomegranate juice to your favorite vodka pomegranate drinks. Substitute pomegranate juice for another juice you've been using. Or, use smaller amounts of other juices in your cocktail and top it off with pomegranate juice.
Play around with the flavors of the vodka pomegranate drinks you enjoy the most and you may quickly discover that vodka and pomegranate juice is one of your new favorite cocktail drinks!
Ask your favorite bartender or tavern owner to mix up some delicious drinks for you sometime when you're visiting after work so you can try them on a smaller scale before buying whole bottles of vodka or pomegranate juice.
Don't rule out online retailers also as a great source for both top-shelf vodka brands and 100% pomegranate juices!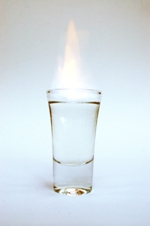 Best Vodka

3 pomegranates


1 bottle of Vodka

Pour the vodka into a bottle and add the pomegranate seeds.

Let sit 5-7 days, mixing every so often.

Strain the vodka.

Mix the arils with the strained vodka.

Leave to sit again for at least 3 days.

Serve chilled after straining.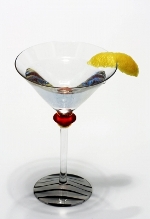 How to Make Vodka

Yield: About 20 servings

10 cups pomegranate juice


5 cups clear vodka


2/3 cup lemon-flavored liqueur


2/3 cup fresh squeezed orange juice


5 cups chilled flavored seltzer


1 orange sliced for garnish
To a pitcher, add pomegranate juice, vodka, lemon-flavored liqueur, and fresh squeezed orange juice.

Cover and chill for an hour.

Add flavored seltzer before serving and mix.

Serve with ice.

Add slices of orange for garnish.
---
Read enough about vodka drinks and want to discover more about the antioxidant drink?
Amazing Pomegranate Health Benefits