25 Beverages and Food High in Antioxidants
What's the big deal about eating food high in antioxidants? Is it really that important to your overall health? Yes! It's vitally important to get these powerful substances into your body in the most pure form whenever possible to ensure optimal health.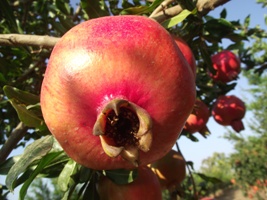 What foods have higher levels of antioxidants?
Eating the foods we list here will give you the best bang for your buck so to speak when it comes to powerful antioxidants, vitamins, and minerals. Before we get to that though, let's look at the benefits of including antioxidants into your diet on a regular basis.
Benefits of Eating Food High in Antioxidants
Improve and protect eyesight


Prevents many types of cancers


Huge boost to immune system


Protects heart health


Prevents urinary tract infections


Lowers cholesterol
Which Foods Contain the Most?
The good news is that fruits and vegetables aren't the only foods that contain these little gems! Take a look at this list of delicious foods that you can begin to incorporate into your diet today and start making a difference very quickly.
Fish – Omega 3 fatty acids


Citrus – oranges and grapefruit


Plums – red and black


Pomegranate fruit


Potatoes - russet


Spinach


Red wine


Cranberries


Tomatoes


Blackberries


Nuts – pistachios, walnuts, macadamia nuts, cashews, almonds, and hazelnuts


Blueberries


Apples – red delicious, gala, and Granny Smith


Wheat germ


Beans – pinto beans, red kidney beans, red beans, black beans


Kiwi fruit


Prunes


Juices – pomegranate juice, apple cider, pink grapefruit juice, apple juice, and tomato juice


Dark chocolate – at least 70% cocoa


Acai berries


Raspberries – red raspberries, black raspberries


Sweet cherries


Teas – black, regular, and green


Herbs and spices – pepper, cinnamon, cumin, onion, ginger, paprika, parsley, curry powder, garlic, tarragon, oregano, turmeric, mustard seed, marjoram, peppermint


Artichokes
How Do Antioxidants Work?
So let's say that you increase your intake of foods high in antioxidants – how does that help you become healthier and stronger?
Antioxidants are a front-line defender when it comes to protecting your body from harmful environmental offenders such as free radicals and chemicals. When your body gets ample amounts of these powerful substances, the immune system is bolstered and made stronger, which enables your body to fight off potential disease a lot easier than if you didn't eat these foods.
Think of it as eating a rainbow of colors each day. Aim for at least 5 servings of a variety of fruits and vegetables each day to stave off potential disease and illness. Everything else you eat will simply compliment those choices.
You can come up with some delicious and interesting meals that include many of these foods each and every day. You'll never get bored with meals!
Don't you want to give your body every opportunity to be healthy? Include these foods in your otherwise balanced diet and you'll feel better and be healthier than you've ever been!
---
Read enough about food high in antioxidants and want to discover more on better life with pomegranate?
Amazing Pomegranate Health Benefits