Delicious and Healthy Pomegranate Fruit Punch Recipes
Pomegranate fruit punch recipes are easy to put together without a lot of effort and yet you end up with a delicious and healthy beverage that everyone will love. Pomegranate juice can easily be substituted for any juice in a sparkling punch recipe. The deep color of the pomegranate juice produces a beautiful deep red or pink punch that will look great on any table.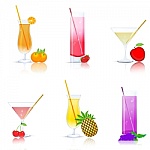 Special occasions are the perfect time to dust off your recipes! Serve pomegranate fruit punch at your next baby shower, bridal shower, retirement party, wedding reception, birthday party, or family reunion.
All you really need is a blender or a mixing spoon along with your ingredients and you have what you need to mix up a tasty fruit punch. Pour it into a pretty punch bowl, add a ladle and some pretty punch cups, and you instantly have a party!
Pomegranate juice and herbal teas are readily found in your local grocery store, health food store, or from reputable online retailers, so you never have to be without the ingredients to make some delicious fruit punch!
We hope you like the recipes we've shared with you. We're sure you'll find a favorite!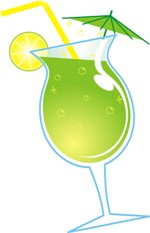 Champagne Punch
Yield 3
One cup champagne


A half a cup pomegranate juice


A half a cup seltzer


A quarter cup orange vodka
Mix all ingredients together, add ice and serve chilled.
Party Punch

Yield 4
2 cups flavored seltzer


1 cup water


half a cup pomegranate juice


half a cup orange juice


one eighth (1/8 cup) lemon juice


ice cubes

Chill all ingredients. Combine juices and water. Add flavored seltzer and ice cubes.

Serve cold together with the birthday cake.
Image: digitalart / FreeDigitalPhotos.net
Image: Carlos Porto / FreeDigitalPhotos.net
---
Read enough about fruit punch recipes and want to discover more about the antioxidant drink?
Amazing Pomegranate Health Benefits