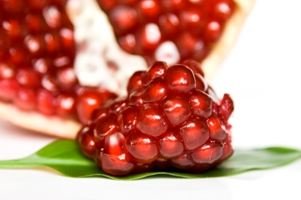 Pomegranates Spice Up Your Recipes!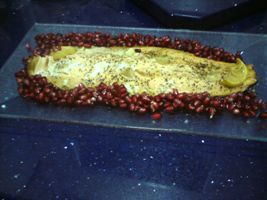 What's your favorite pomegranate recipe?

Do you have one yet?
Check out these simple and delicious ways to add pomegranates to all of your own dishes!

You're going to love the results!
Do you have any idea how versatile pomegranate fruit is when it comes to making tasty meals in your kitchen?

It's the perfect addition to every pantry list and a delicious way to add both visual interest and tangy goodness to any dish you create.
You will quickly find that your favorite pomegranate recipe is one that's simple, delicious, and perfect for company or family.
How can you add pomegranate juice or seeds into your recipes?

Consider these ideas for something brand new or perhaps as a way of simply spicing up some of your family favorites.
Healthy Ways to Add Pomegranate to Your Diet
Add to salads for a beautiful punch of color and zesty taste


Create delicious syrups from the juice of the seeds – pour over top of ice cream, frozen yogurt, pancakes, waffles, fritters


Juice the seeds for amazingly powerful antioxidant drinks – pure pomegranate juice for breakfast or snack


Enjoy the tangy taste of this juice in your favorite martini or other alcoholic beverage


Meats like chicken and pork turn into exotic dishes with the addition of pomegranate seeds or juice – as a topping in a sauce or as a marinade
These are just a few of the ways you can spice up your breakfast, lunch, and dinner recipes using this amazing healthy fruit!
Wishing you all the Best,
Victor and Esti
Amazing Pomegranate Health Benefits.Com